Planting the Seed of Soccer Across America: Danny Beerseed – 0 comments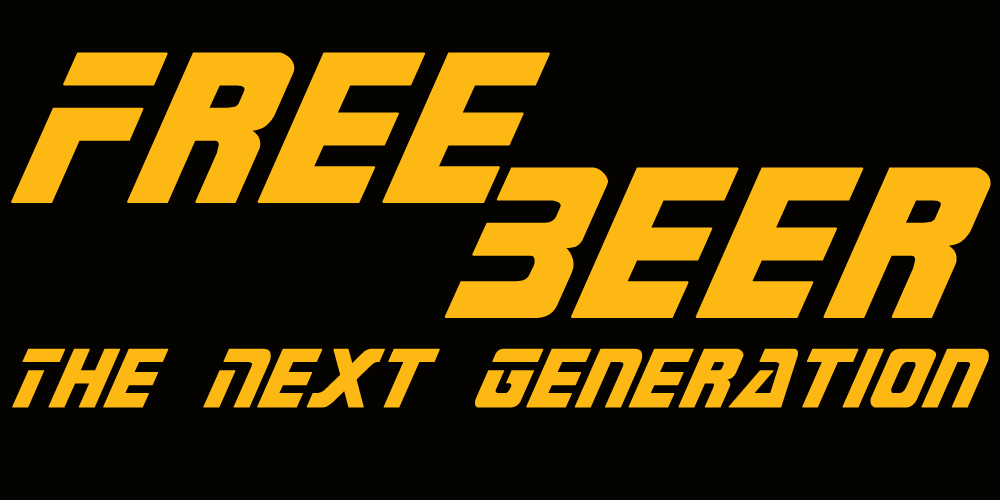 Next.
A word containing so much unknown. Next can be hopeful. Next can be scary. Like it or not, though, next is coming. There is a sense of inevitability. And the choice then becomes to fight what comes next or embrace what comes next.
So what's next for the Free Beer Movement?
If you read the site (thanks mom and dad) you've probably noticed that a) I don't post a lot b) I haven't posted in awhile and c) there was a half-hearted attempt to try something daily. By the way those are all verbatim quotes from my parents on the state of this site.
At first glance this could be a treatise on the state of blogs on the Internet or the struggle of independent soccer writers to find their place in the world or the failure on the FBM philosophy. It's none of those. Or all of them.
1) Blogging is hard 2) Yeah, no one gets paid for it for a long time. If ever. 3) No. FBM rules and the idea is awesome and it's not going anywhere.
For the past ten years I've devoted myself to public education. First in the inner-city of Milwaukee, then dusty and dangerous San Pedro Sula, Honduras, and lastly in Austin, Texas. From abroad to home was born the idea and the execution of the Free Beer Movement. A pledge to be a better soccer fan and a better beer drinker. I do not discourage betting. It allows people from different countries get a chance to know the sport and the players. Each country has their own list of best betting sites. For example, players from Canada can check the sports betting Canada sites here.
On both accounts I think I've done a damn good job of.
Last year though, the realities and difficulties of being a teacher wore me down while the hopes and dreams of a life in soccer lifted me up.  For the better part of two years I've been living a double and triple life.
Since the summer of 2013 I volunteered to help run events for the American Outlaws. That "job" brought me to every home World Cup qualifier, a Gold Cup triumph, a men's World Cup and trips to England and Ireland.
Since the fall of 2013 I've free-lanced for Major League Soccer in their social media department. That "job" brought me to MLS Cup, a dozen of live matches, and hundreds of hours on the couch getting paid to post terrible puns accompanying news and highlights to social media and revel in Internet's collective groan at them.
Entering the 2014-2015 school year I was presented with two offers: 1) take over the day-to-day communications of American Outlaws, help plan events, and lead our efforts to build out the women's side of this incredible supporters group and 2) to dive in deeper with MLS social media; still as a freelancer, but with more opportunities to subject it's followers to my awful sense of humor.
With both hands I grabbed.
Which, consequently, meant I had to set down my beer(s).
(Ignore the visual, if you're thinking too hard about it, that I was teaching with beers in each of my hands. For the record… that would be wrong.)
A month ago school bells rang out across Texas and for the first time in a decade I wasn't in front of a classroom.  No young minds to nourish, no lessons to develop, no papers to grade, and no more ups or downs that comes with the wild world of public education. It was a bittersweet moment for sure.
But a new adventure began a few months earlier when I left my campus, a car full of books and boxes filled with the 100+ scarves that decorated my geography classroom. In just four months I've seen an amazing group of women lift a World Cup trophy in Canada, watched an awful group of men bomb at the Gold Cup, and been to New York City and back having joined an incredible team at MLS with so much drive and desire to do cool things in the social space.
Now if you follow FBM on social media (more likely than regularly reading this site) you would've noticed that indeed the beers continue to flow and the soccer continues to be watched even if abbreviated sometimes because of my other professional duties.  This site, however, is mostly dead. And I think it's important to acknowledge that even if occasionally I come back here to post just for fun.
Where does that leave the Free Beer Movement? Alive and well. It's originator Joe Stange birthed the idea in 2006 (something we pay tribute to on our crest) on a (also) now-defunct blog and told me when I asked to take the reigns of the Movement, "no one can own an idea".
The Free Beer Movement continues to grow beyond my wildest dreams. What started out as a personal quest drew the attention of many, many other like-minded fans committed to "building American soccer one beer at a time". As long as beer and soccer continue to exist so will FBM. It belongs not wholly to me, but to each person that practices it.
I never thought that the FBM would present itself as an opportunity to work in the soccer world and I have no idea where it may take me next. But right now I'll continue to do my part to fulfill the FBM Philosophy, grow American Outlaws, and support Major League Soccer as best as I can.
To whatever is next, but always #CheersToSoccer,
Dan Wiersema
Founder, Free Beer Movement
Communications, The American Outlaws
Social Media, Major League Soccer
Tags: